Get Immediate Help The hotlines below are free, confidential, and available 24/7
Hotlines
If you're in crisis or need immediate support, use these hotlines:
Richmond University Medical Center: 718-818-6300
NYC Well: 1-888-692-9355 OR text 65173
RUMC Mobile Outreach: 718-818-6900
NYS Free Emotional Support Hotline: Thousands of therapists have signed up to offer free emotional support to New Yorkers who are struggling with the mental health impact of this pandemic. Call the state's hotline at 1-844-863-9314 to get free emotional support, consultations and referrals to a provider.
If you are interested in talking to a peer:
National Alliance on Mental Illness: Call 800-950-6264 or text NAMI to 741741
---
While many people feel sad during the winter, some people may have a type of depression called seasonal affective disorder, or SAD. Please see here learn more about SAD. For free mental health support, New Yorkers can reach out to NYC Well.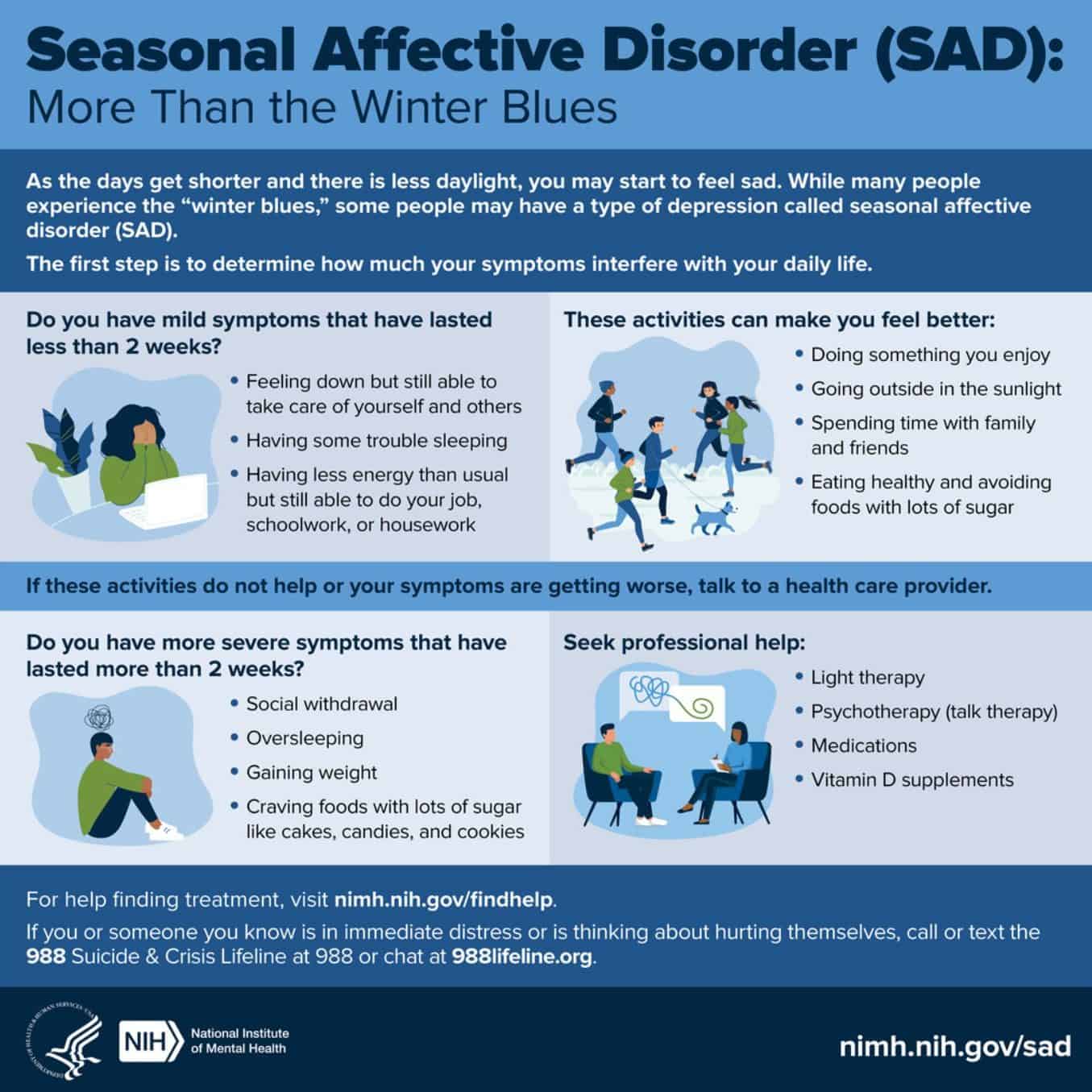 Finding Your Support Groups