Nonprofit Staten Island
This brand represents the 150 non profit organizations that are our members. Since 2005, the Nonprofit Staten Island (formerly known as SINFPA) has provided resources, support, and advocacy for the borough's nonprofit community. Through year-round educational workshops, coalition building, affinity group, networking opportunities and resource sharing, we strive to ensure nonprofits have what they need to continue being service providers, employers, and active members of the Staten Island community. Nonprofit Staten Island membership includes over 150 cultural institutions, faith-based organizations, health care providers, senior & youth service providers, and local community groups that provide critical services and meaningful programs for our diverse Staten Island individuals, families, communities, and neighborhoods.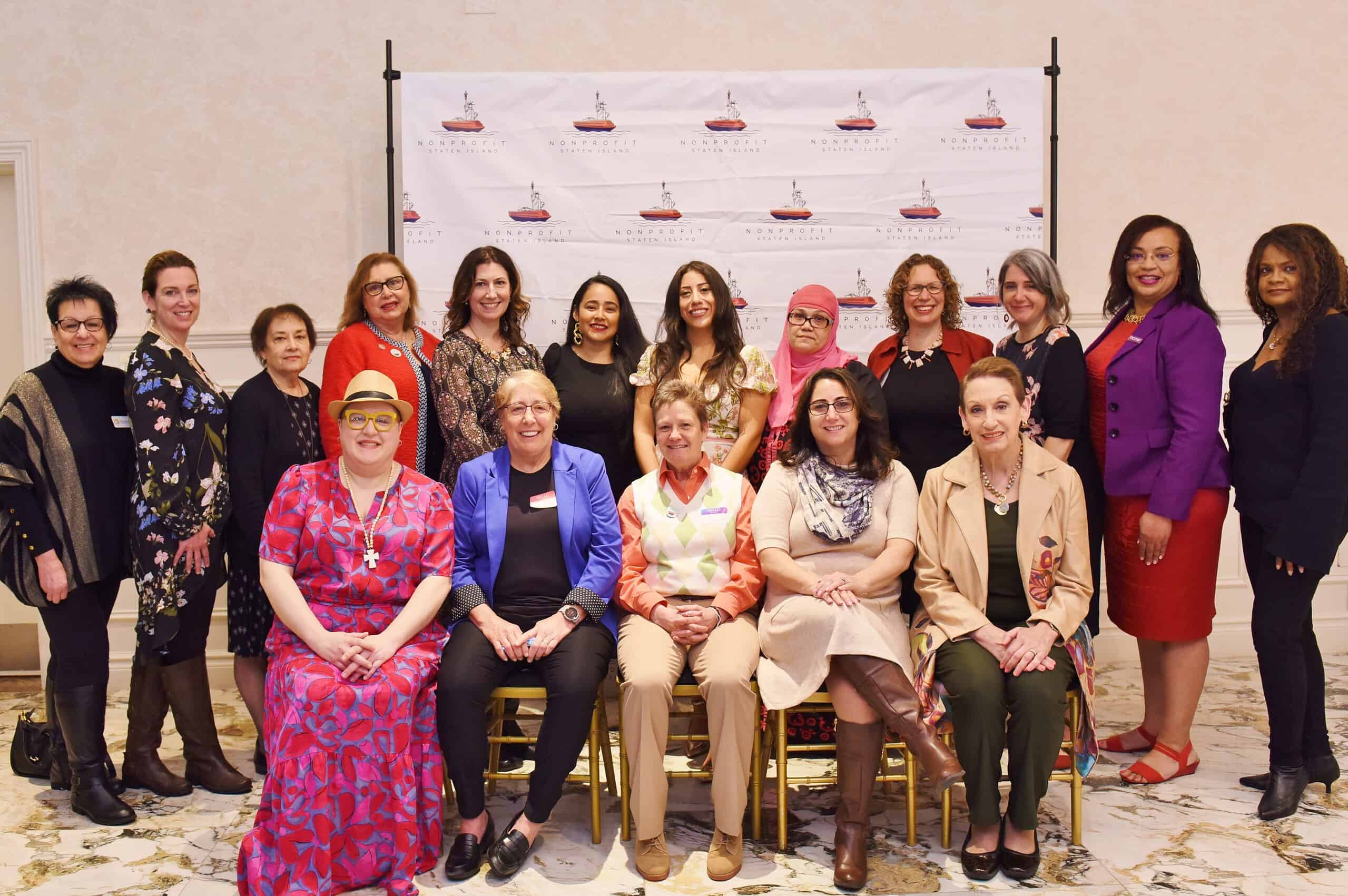 Nonprofit Staten Island provides the tools, resources, and advocacy for meaningful collaboration and culturally responsive community building across the borough and New York City. We're excited to continue facilitating communication between nonprofits, community members, and stakeholders in other sectors. We support our members and those they serve by promoting intentional and inclusive spaces to uplift the needs and experiences of our diverse communities. Through coalition-building, affinity groups, and networking opportunities, Nonprofit Staten Island is prioritizing and elevating equitable and intersectional response from the nonprofit sector to both long-standing and emerging community needs.
'Here's to Staten Island': Nonprofit association ushers in new era with rebranded name and look!
Nonprofit Staten Island, formerly Staten Island Not for Profit Association (SINFPA), is ushering in a new generation of community building, collaboration and coalition with a rebranding, the organization's leaders and board members announced during a press conference Thursday morning on the Promenade near the National Lighthouse Museum in St. George.
"Unveiling our new name, logo and website is about more than just rebranding; it's about restrategizing to best fulfill our ongoing commitment to ensure that all Staten Island voices are heard and served," said our Executive Director Tatiana Arguello
We thank our members, community leaders, and neighbors for joining us in the important work that will propel our community forward. Together, we set the bar for quality of life and a brighter future in our communities. Nonprofit Staten Island celebrates this important moment of recommitment to the work of creating a culture and a space where Staten Islanders can see themselves working – with dignity, with respect and pride – in the borough that they love and live in.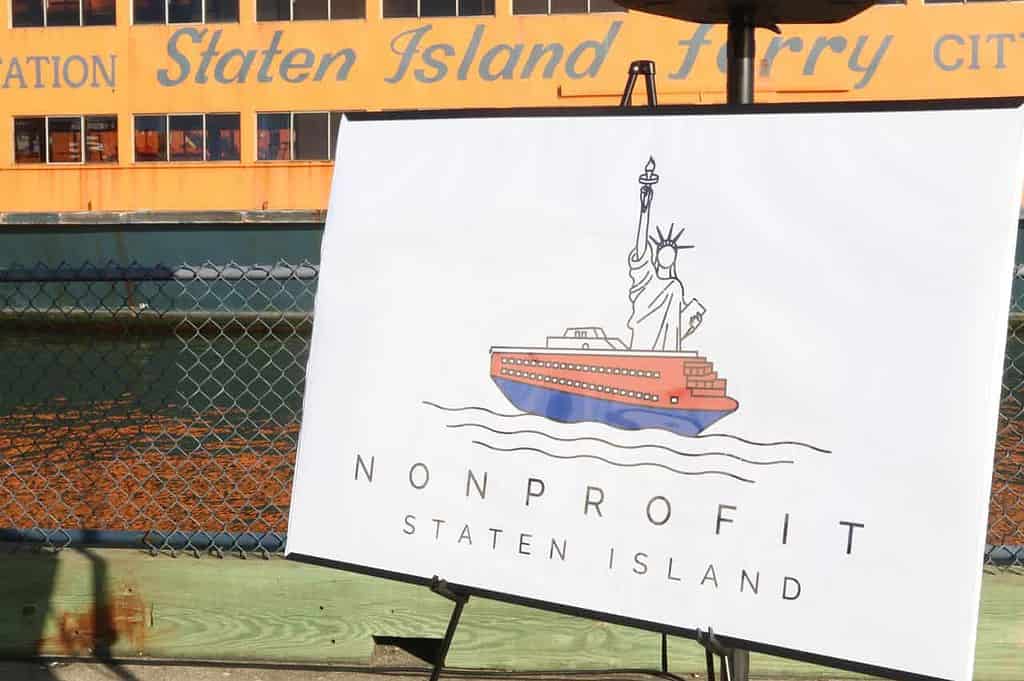 Biographies
New Executive Director – Tatiana Arguello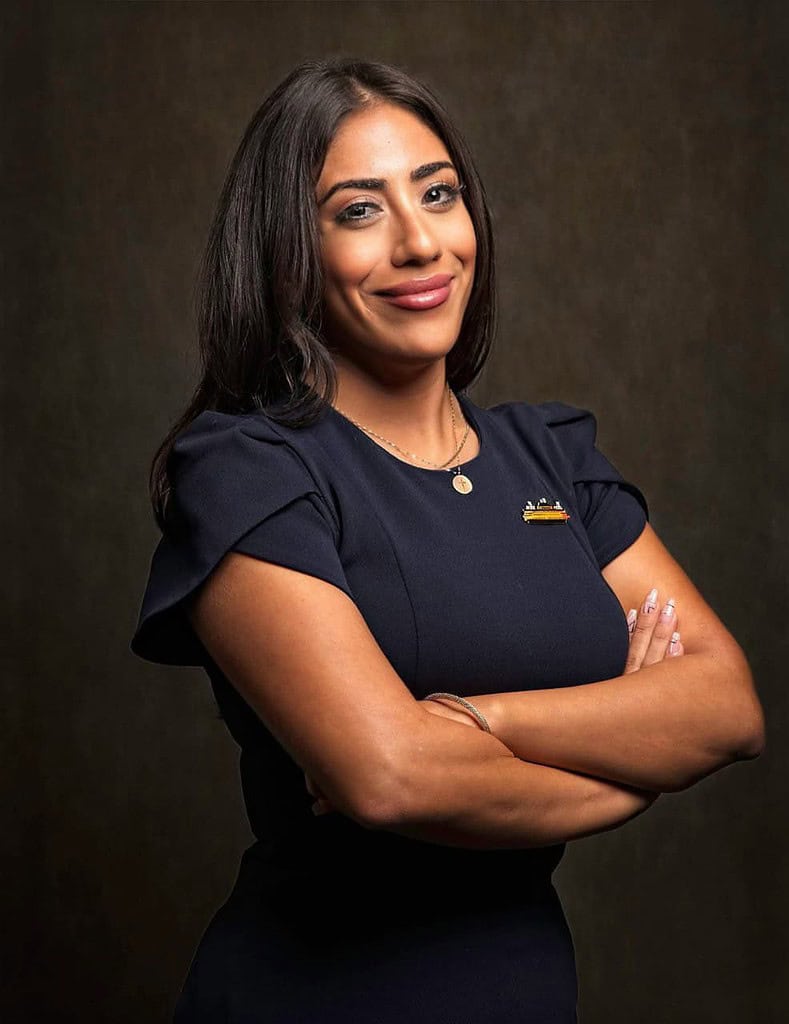 The Nonprofit Staten Island is thrilled to share the appointment of its next Executive Director, Tatiana Arguello!
Welcome, Tatiana Arguello — our New Executive Director!
The Nonprofit Staten Island (Staten Island Nonprofit) Board of Directors is pleased to announce that Tatiana Arguello assumed the role of Executive Director as of June 21, 2022. In this role, Arguello is tasked with leading the organization in its next phase of growth and development to support, strengthen and build the capacity of nonprofit organizations on Staten Island.
"We look forward to welcoming Tatiana as our next executive director, said Adrienne Abbate, Chair of the Staten Island Nonprofit Board. "We know that her experience in advocating for and resourcing the sector as well as her plans to craft space to share best practices and address emerging needs will continue to deepen the work of the organization to serve nonprofits throughout the borough."
Over the past decade, Arguello has held several positions working with community-based organizations and in partnership with New York City government agencies. Most recently, she served as director of workforce development for United Activities Unlimited (UAU), a NYC nonprofit providing youth development services, after serving as the director of the Summer Youth Employment Program (SYEP) and in their fiscal department. As the director of workforce development, Arguello led UAU's multi-borough expansion while ensuring agency-wide efforts were rooted in true service to the communities served. She supervised a team of over 250; balanced an annual budget of 4 million dollars; grew and maintained a portfolio of 700+ partners in the government, for-profit, and not-for-profit sectors; and oversaw the internship, workforce readiness, and community development experiences for tens of thousands of community members. Under her leadership, the workforce division expanded to include civic engagement and action initiatives, such as Get Out the Vote, Environmental Protectors, and the Count Me In! initiative, which focused on engaging, educating, and mobilizing the hard-to-count Staten Island communities around Census 2020. She pursued and secured $1.5 million in additional funding to better assess and respond to both long-standing and emerging needs and barriers facing the borough, such as COVID-19, gun violence, impact of the disaster, environmental protection, and public health and wellness crises.
Arguello also serves as co-chair of the Staten Island Chamber of Commerce's Young Professionals Group, is a board member of Peace Action Staten Island, and acts as a participatory budgeting advisor committee member for the NYC Civic Engagement Commission. She participates as a county committee member for the Democratic Committee of Richmond County, the Louis R Miller Awards Committee, a member of the First Central Baptist Church – Black History Town Hall Committee, and a member of the Omicron Delta Epsilon International Society. She was a 2021 recipient of the SIEDC's 20 under 40 Leadership award.
Director of Programs and Development – Michelle Bascome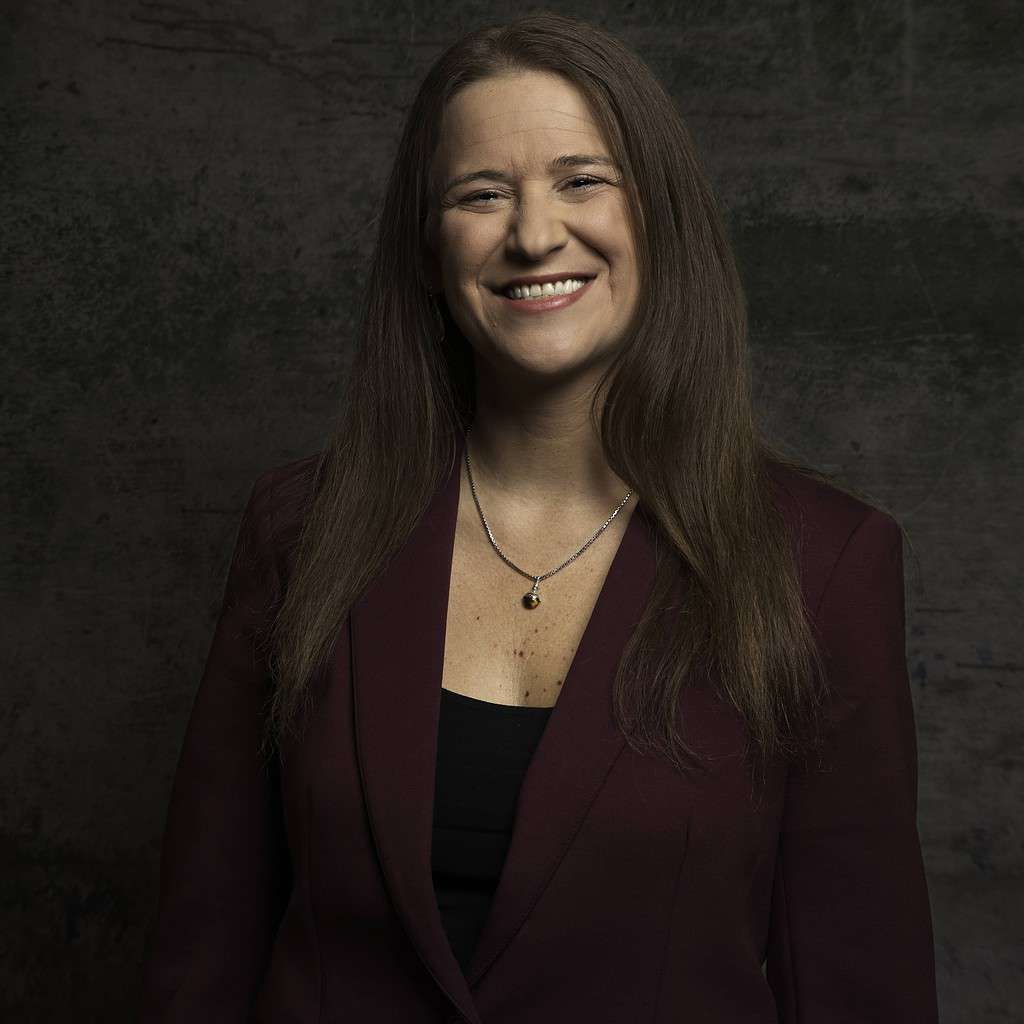 Michelle Bascome has dedicated over 15 years of her career to serving the Staten Island community as an educator and nonprofit leader. She began her journey as a classroom teacher and has since expanded her expertise to include programmatic and funding development, disaster response, and high-level organizational leadership. Her passion for doing good for the most people has been unwavering throughout her career, and she consistently leverages available resources and local partners to achieve her goals.
During the aftermath of Superstorm Sandy, Ms. Bascome played a pivotal role in disaster response, shifting from a community volunteer to the borough-wide Response Coordinator for World Cares Center (WCC) and later the NYC Sandy Recovery manager. Her work in this role involved supervising teams in three boroughs and representing the organization to NYC VOAD, FEMA, and other stakeholders. Through her tireless efforts, she developed strong relationships with Staten Island's vast network of service providers and served as a founding Executive Board member of Staten Island's Long Term Recovery Organization.
Ms. Bascome's impact extends beyond her disaster response work, and her leadership and management skills have been critical to the success of multiple organizations. As the Assistant Director of Workforce Development at United Activities Unlimited (UAU), she led the design and re-development of curricula across five programs, serving approximately 4,000 young people. Her ability to advocate for and secure resources also helped to institute a professional development policy for staff. Most recently, as the Assistant Director of Programs and Development at Central Family Life Center (CFLC), she oversaw the organization's four program portfolios and strengthened her administrative skills to guide organizational strategy and operations.
In addition to her organizational roles, Ms. Bascome has also demonstrated great success with program design and grant-writing, securing approximately $5 million for various local nonprofit organizations since 2020. Her diverse experience, strong leadership skills, and ability to drive positive change make her a valuable asset to our organization and the Staten Island community.
Outreach Coordinator – Stacy Shapiro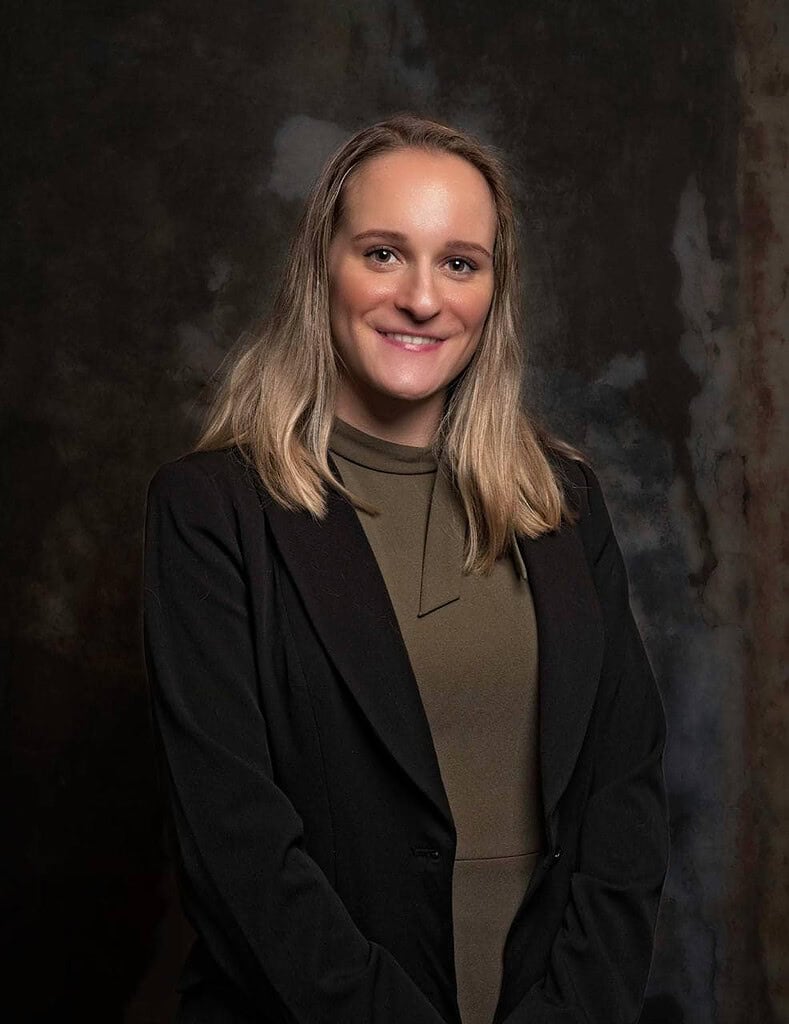 Stacy Shapiro joined our team as the Outreach Coordinator in the summer of 2022. In this role, she provides coordination, organization, and support to the Nonprofit Staten Island team, specifically in community building and professional events hosted by the organization. The role involves coordinating between Nonprofit Staten Island, its members, presenters, and vendors.
Stacy previously served as the Outreach Coordinator at a local Staten Island nonprofit where she developed and organized the Summer Speaker Series for the summer, in which civic issue experts and career professionals spoke to youth about their areas of expertise and their career paths. During the program off-season, Stacy coordinated and hosted community service events and civics- and career-oriented panels to keep youth engaged.
Stacy is currently pursuing a Master's degree in Public Health, with a concentration in health policy and management. We're excited to welcome Stacy to our growing team!
Executive Board Members

Carol Bullock
Chair >

Yesenia Mata
Vice Chair>

Mary Cottingham
Secretary>

Gabriele Delmonaco
Treasurer>

Adrienne Abbate
Ex Officio>
At Large Board Members

Rev, Dr. Holly Bonner
NYS State Chaplain Task Force>

Laura Delin
A Very Special Place, Inc.>

Linda Dianto
National Lighthouse Museum>

Samir Farag
Museum of Maritime Navigation and Communication>

Joanne Gerenser
Eden II Programs>

Candace Gonzalez
NY Center for Interpersonal Development>

Jamilah LaSalle
Bait-ul Jamaat – House of Community>

Orit Lender
JCC of Staten Island>

Jennifer Lytton-Hirsch
Community Health Action of Staten Island>

Nicole Meyers
National Council of Negro Women-Staten Island>

Janice Monger
Staten Island Museum>

Ilene Pappert
Goodhue Center>

Arlene Sorkin
Illuminart Productions>

Karyn Turner
Kaleidoscope Mode Inc.>